Home / About
/ Contact
Connoisseurs of Color


Valspar Paint employs color strategists and releases color trend reports.
It's safe to say they're experts on color.


Print
Out Of Home


Digital Billboards

Our billboards will respond to the actual color of the sky – in real time.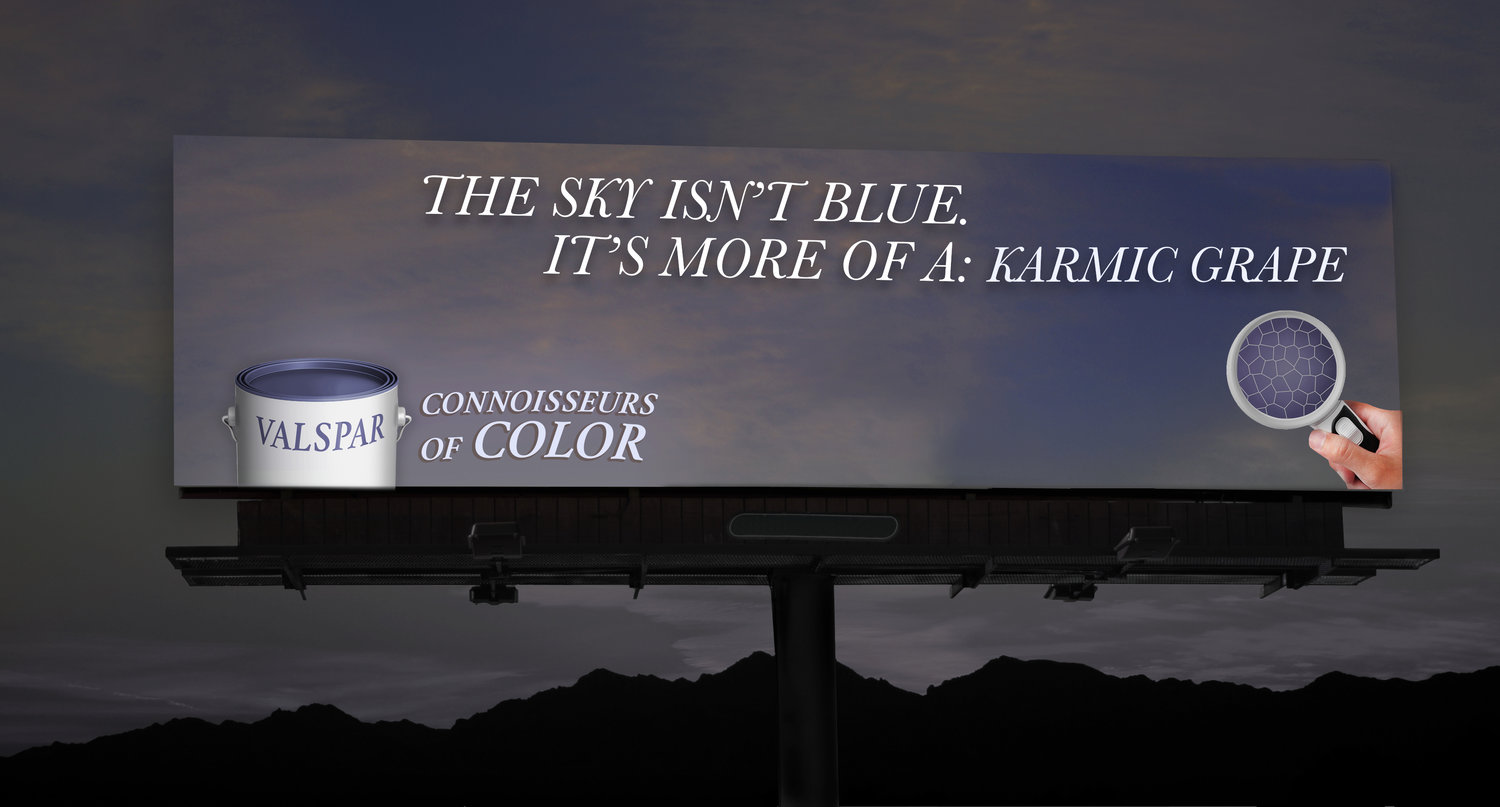 Interactive Bus Stops
Chicago Green Line Takeover
Packaging


Each bucket will link to a curated Spotify playlist based on that specific color, so you can listen to music while you paint.


Social

People can ask Valspar for color recommendations on Instagram.






Art Director: Michael Arroyo